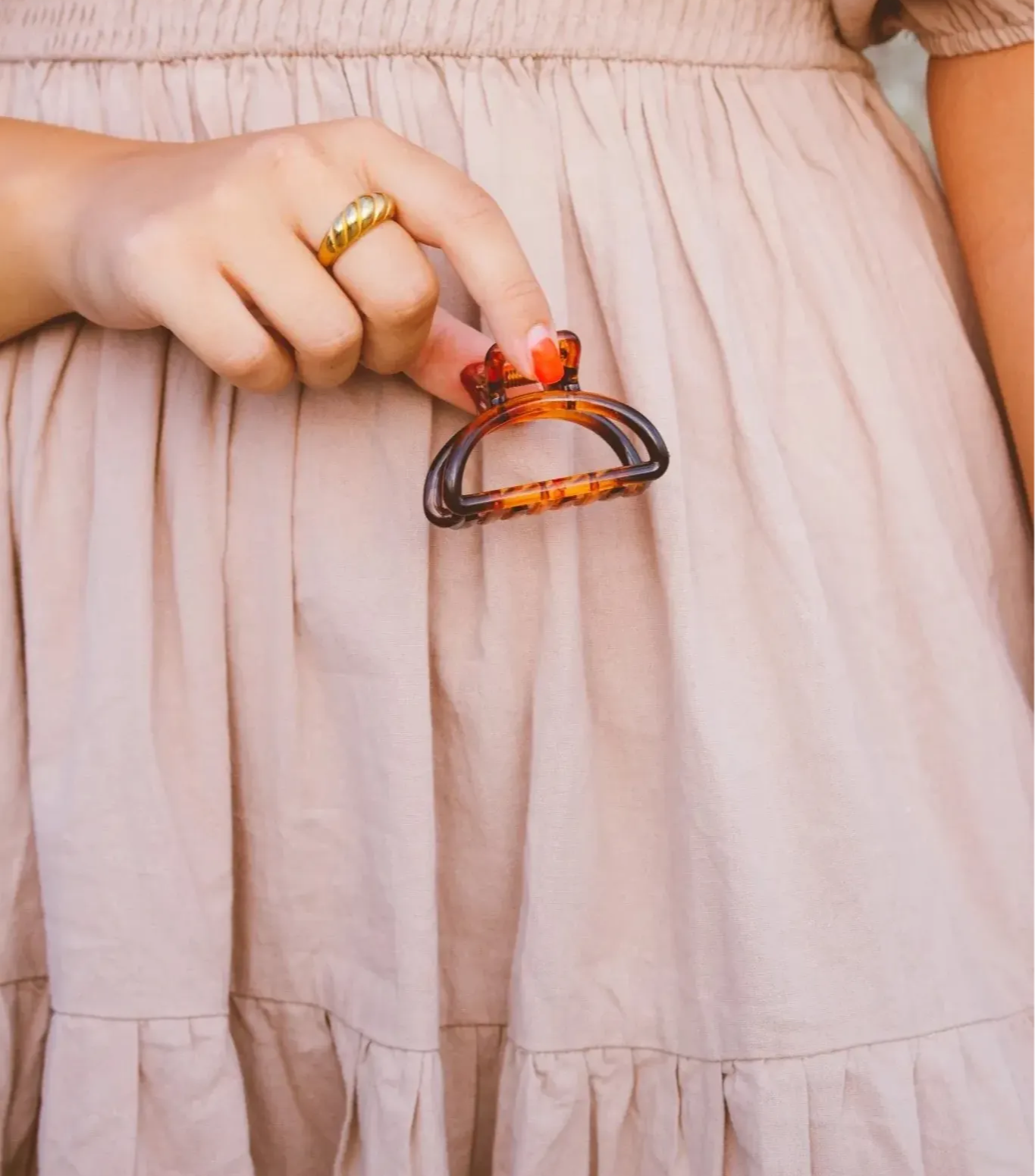 EASY
BACK TO SCHOOL
HAIRSTYLES

Our flat alligator claw clips are incredible!! They're perfect for all your effortless back to school hair looks. This particular one is extra adorable--a little french twist moment secured with the cutest clip!! This style is so secure and won't be going anywhere.
I love bandanas!! Especially our spring fling bandana. They're magic--the options are endless when it comes to bandanas. I feel like this is the easiest way to wear it, and super quick when you're in a rush to get ready!
Micro claw clips are everything. Actually all tiny clips in general. They make you look innocent and adorable--but in a good way. This is one of my fav ways to wear them, in a "crown" kind of style! It's super quick and easy and just the cutest.
TALK ABOUT QUICK AND EASY with this one! A headband immediately elevates your look. No need to even make sure your hair looks cute underneath, because this headband will fix all of your problems. I love the 'hair tucked behind the ears', and add a headband look, myself.